Italian porcelain surfaces with exceptional performance
Laminex New Zealand introduces Laminam, a new concept in decorative surfaces with universal potential for the construction industry. Laminam is a revolutionary new way to skin architectural surfaces. Breaking the traditional concept of surfaces, Laminam is a full body Italian porcelain slab, exclusively large in size with minimum thickness.
Laminam is remarkably strong and has very high resistance to scratching and abrasion. Laminam resists organic and inorganic solvents, disinfectants and detergents. It can be easily cleaned without affecting its surface characteristics. Suitable for many indoor and outdoor applications Laminam is produced using advanced technologies, it is easy to clean, resistant to frost, fire, mould and mildew, and to the effect of UV rays.
The cutting-edge Laminam pressing system removes all traces of tension from the slabs, making even the new extra-large sizes perfectly even and free from defects. There is a great degree of freedom and versatility to these revolutionary ceramic slabs, opening up to an even wider variety of possible applications.
All the characteristics and chromatic properties of the slabs are unchanging, designed to stand the test of time in all atmospheric conditions. The slabs, created with natural materials like quarry clays, granite rocks and ceramic pigments, do not release any substance into the environment. A revolutionary slab that does not neglect environmental friendliness: natural raw materials, sustainable technology, entirely recyclable products are at the heart of Laminam's green philosophy.
Use large ceramic surfaces in previously unthinkable applications.
Laminam 12+ XL / ideal for benchtops, countertops, indoor and outdoor furniture and splashbacks / 1620x3240mm slab size / 12mm thickness
Laminam 5 / ideal for flooring, splashbacks and cladding / 1000x3000mm slab size / 5.6mm thickness
Laminam 3+ / ideal for wall linings, low impact flooring and splashbacks / 1000x3000mm slab size / 3.5mm thickness
Key attributes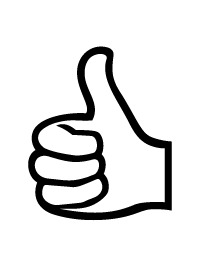 Laminam can be easily cleaned using mild disinfectants and detergents without affecting its surface characteristics.
Laminam is highly scratch and abrasion resistant. The properties of the slab remain unchanged even after intensive use, and frequent cleaning.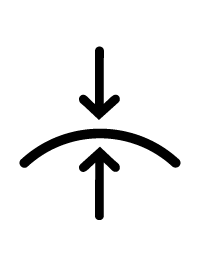 Due to its excellent mechanical properties, Laminam is suitable for demanding applications like flooring.
With a weight of just 7kg or 12kg per square metre (3.5mm & 5.6mm ranges respectively), Laminam is very light, making it easier to handle, and reducing weight to building structures.
Laminam's average water absorption is 0.1% so it's frost resistant and suitable for all weather conditions.
Laminam does not contain organic material so it's resistant to fire and high temperatures. In the event of fire it does not release smoke or toxic substances.
Because Laminam does not allow the formation of mould, bacteria and fungi, it is perfectly suitable for food preparation areas.
Laminam does not contain organic pigments and is resistant to UV rays. The colours remain stable even when subjected to severe climate changes.
Laminam is a totally natural product, and does not release any elements into the environment.
Laminam is the first graffiti proof ceramic surface. It's easy to clean and even the strongest paints can be easily removed.
Laminam resists organic and inorganic solvents, providing a very durable stain resistant surface.